Editor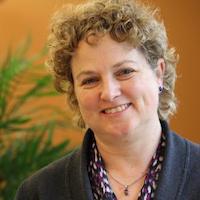 Caroline R. Richardson, MD, is the Editor in Chief of the Annals of Family Medicine. Her research focuses on physical activity and its effects on chronic diseases, web-based health interventions, diabetes, quality improvement, heart disease risk factor modification, and veterans' health. Dr. Richardson serves as chair of Family Medicine at Alpert Medical School at Brown University. Dr. Richardson was the Associate Chair for Research Programs in the Department of Family Medicine at the University of Michigan, and Director of the Veterans Administration Diabetes Quality Improvement Initiative (QUERI) where she conducted a multi-site implementation study of the Diabetes Prevention Program for veterans.
Associate Editors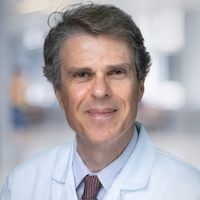 Robert Ferrer, MD, MPH, has been an associate editor for the Annals of Family Medicine since 2009. An ongoing line of his research has examined the delivery of primary care from both a theoretical and empirical perspective, the latter examining processes and outcomes in the primary care medical home. A second line of investigation has focused on health behavior change in primary care, applying human development models that examine behavior as a function of human agency and available opportunity. He has been the principal investigator on grants from the Robert Wood Johnson Foundation and the Agency for Healthcare Research & Quality, as well as other state and local funders. Currently, he also serves as Director of Community Engagement for UT Health San Antonio's Clinical Translational Science Award. In 2002, he received a Robert Wood Johnson Foundation Generalist Physician Faculty Scholar award. From 2007-09 he served on the AHRQ Innovations Exchange initial Expert Panel. He is active in community health initiatives, serving as chair of the leadership team for San Antonio's Communities Putting Prevention to Work grant from the CDC and also as a member of the core group for the Bexar County Health Collaborative's Community Health Improvement Plan.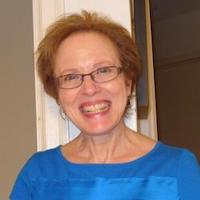 Robin Gotler, MA, is a writer, researcher, and administrator in the Center for Community Health Integration at Case Western Reserve University. Her roles have included Associate Director of the Minnesota Academy of Family Physicians (MAFP) and Executive Director of the MAFP Foundation. From 1999 to 2010 she was Executive Director of the multi-site Center for Research in Family Medicine and Primary Care. Robin's interests include decision-making, end of life care, narrative, the historical development of medical specialties and professions, and the future of primary care. She has been an associate editor of the Annals of Family Medicine since 2003.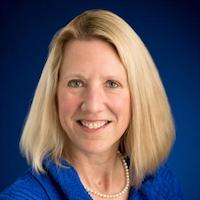 Diane M. Harper , MD, MS, is an internationally recognized clinical research expert in HPV associated diseases, their prevention, early detection, and treatment for the prevention of cancer. She has been a consultant for the World Health Organization (WHO) and the Pan American Health Organization (PAHO) to advise on global guidelines and to set up screening and prevention operations in low and middle income countries to prevent cervical cancer. She received the Distinguished Scientist Award from the European Research Organization on Genital Infection and Neoplasia for her scientific work as well as the Femmes de l'Année Prix Monte Carlo which honors one local and one international woman a year for her influence in bettering women's lives around the world.
She has been a member of the United States Preventive Services Task Force representing family medicine. In addition, she embodies the full three-legged stool. She is committed to teaching the next generations of family physicians as evidenced by being honored with the Excellence in Education award from the Society of Teachers of Family Medicine (STFM) for her lifetime dedication to education. She is honored with the Curtis G Hames Research award from the three Family Medicine organizations: STFM, the American Academy of Family Physicians, and the North American Primary Care Research Group, and has been honored for her clinical excellence through many local, state, and national venues, most especially cherished is being named the New Hampshire Family Physician of the Year for her clinical excellence.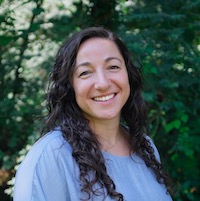 Camille Hochheimer, PhD, is a Research Associate in the Center for Innovative Design and Analysis (CIDA) and the Department of Biostatistics and Informatics at the Colorado School of Public Health. At CIDA, she manages the Consulting Center and collaborates with the Department of Family Medicine as well as the Division of Gastroenterology and Hepatology in the Department of Medicine at the University of Colorado's Anschutz Medical Campus. Previously, she was a postdoctoral research associate at the University of Virginia (UVA) in the Department of Public Health Sciences. She earned her PhD in biostatistics from Virginia Commonwealth University and her BA from UVA. Her research interests include best statistical practices for clinical trials and statistical consulting.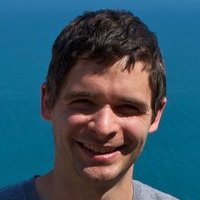 Michael Johansen, MD, MS, grew up in Dublin (the suburb of Columbus, not the capital of Ireland). After 5 different majors, he graduated from Ohio State with a degree in Accounting. This naturally translated into going to medical school at Ohio State. After a general surgery internship, he found his calling as a family doc. He completed his family medicine residency and a fellowship in evidence based medicine and research methodology at the University of Michigan. His research has been published in a wide variety of journals including The New England Journal of Medicine, JAMA: Internal Medicine, and the Annals of Family Medicine. He also worked on the G-VIII evaluation of Medicaid expansion in the state of Ohio and currently serves as an associate editor for the Annals of Family Medicine. His hobbies include cooking, cultivation of native plants, hiking, visiting national parks, and health services research.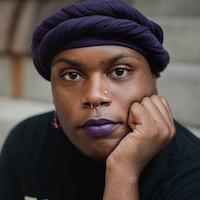 Elle Lett, PhD, MA, MBiostat, a Black, transgender woman, statistician-epidemiologist and physician-in training. Through her work, she applies the theories and principles of Black feminism to understanding the health impacts of systemic racism, transphobia, and other forms of discrimination on oppressed groups in the United States. She holds a PhD in Epidemiology from the University of Pennsylvania, master's degrees in Biostatistics and Statistics from Duke University and The Wharton School, respectively, and a bachelor's degree in Molecular and Cellular Biology from Harvard College. To date, her work has focused on intersectional approaches to transgender health and the health impacts of state-sanctioned violence and other forms of systemic racism. Now, she is turning her focus to algorithmic fairness in clinical prediction models and mitigating systems of inequity in health services provision.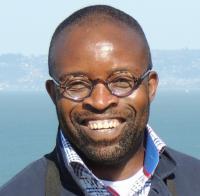 George Okoli, MD, MSc-IH, MSc, holds a Master's Degree in International Health and in Public Health Research from Queen Margaret University and the University of Edinburgh, respectively, and is completing a PhD program in Pharmacoepidemiology at the College of Pharmacy, University of Manitoba. His research experience includes varied clinical/epidemiological studies and health technology assessments. His research domains and interests include clinical and public health evidence synthesis, infectious diseases epidemiology with a special focus on influenza, pharmacovigilance, and health policy development, implementation and evaluation.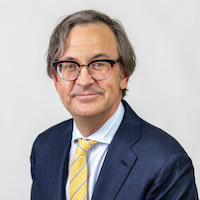 Andy Pasternak, MD, MS, FAAFP, Dr. Pasternak is a family physician at Silver Sage Center for Family Medicine in Reno, NV. He is also a community clinical professor at the University of Nevada Reno School of Medicine and research director for the Sports Medicine fellowship. He is the medical director for the Tahoe Rim Trail Endurance Races and the Western States 100-mile running races. Since 2012, he has been a board member of Access to Health Care, a non-profit in Nevada that improves the health and wellbeing of individuals by providing access to services that address the clinical and social determinants of health. He is a two-time board member of NAPCRG, first as a fellow and then as the community clinician chair. He is a past president of the Washoe County Medical Society and is currently the 117th President of the Nevada State Medical Association. In his free time, he enjoys trail running, bicycling, cross country skiing, traveling, and learning about Italian wines with his wife Dr. JoAnn Ellero. He has aspirations of being a tuba player in an alt-brass jazz band.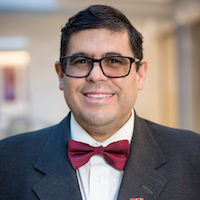 José E. Rodríguez, MD, FAAFP, is the Associate Vice President (AVP) for Health Equity, Diversity, and Inclusion (HEDI) at University of Utah Health. Rodríguez is a professor in the Department of Family and Preventive Medicine at University of Utah and has extensive background in diversity work in the health care arena. He is a Family Physician and Associate Medical Director at University of Utah Health's Redwood Health Center. Prior to joining the faculty at Utah, Rodríguez co-chaired the Council on Diversity and Inclusion and co-directed the Center for Underrepresented Minorities (URM) in Academic Medicine at Florida State University College of Medicine. He is an accomplished academic, publishing numerous articles on the importance of underrepresented minorities in academic medicine. Rodríguez received his MD degree at Weill Cornell Medicine in New York City and his BA at Brigham Young University.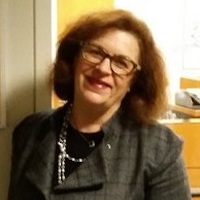 Sherri Sheinfeld Gorin, PhD, FSBM, has rigorously examined and led policy-relevant intervention approaches in cancer control within primary care settings. Her studies have led to improved value and reduced health care costs. She has made significant contributions to the overall understanding of the distribution, design, and utilization of cancer control services among underserved populations, both nationally and internationally. Her research interests include: cancer prevention interventions in racially/ethnically diverse communities (particularly the Human Papillomavirus Vaccine); genetic testing approaches, return of results to diverse participants; cancer screening interventions in racially/ethnically diverse communities (particularly colorectal, breast, cervical, prostate); cancer treatment delays and treatment outcomes in racially/ethnically diverse communities (using SEER-Medicare, SEER-MHOS, similar population-based databases); and cancer care coordination processes and outcomes.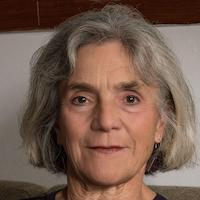 Therese Zink, MD, MPH, Dr. Zink's career spans 30 years and includes clinical care, teaching, research and administration. She was a 2019-2022 recipient of a U.S. Fulbright Scholar Award, which took her to Palestine to assist with faculty development in the Department of Family and Community Medicine at An-Najah National University. Zink's research has been published in a variety of medical journals and presented at national and international meetings. She has edited two anthologies, written two novels and just published a second book of essays, COVID-Chronicles: How Essential Workers Cope. Zink's honors and awards include: President's Award, Minnesota Academy of Family Physicians (2013), Contribution to Quality Healthcare in Minnesota Award, Minnesota Medical Association (MMA) Quality Committee, Minnesota Medical Association Foundation (2013), Named as one of the 100 Influential Health Care Leaders in Minnesota (2012), Distinguished Rural Educator, Minnesota Governor's Health Reform Task Force, MN (2012–2013) where she led the workforce task force, the National Rural Health Association (2012) Minnesota Rural Health Hero, Minnesota Rural Health Association (2011). Her research focuses on Qualitative and Mixed Methods approaches in intimate partner violence, rural medical edcuation, guideline implementation in primary care, and most recently medical professionalism.
Junior Associate Editor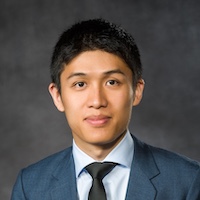 Sebastian Tong, MD, MPH, FAAFP, FASAM, is a practicing family physician and addiction medicine specialist. He is an Assistant Professor in the Department of Family Medicine at the University of Washington and the Associate Director of the WWAMI region Practice and Research Network. His research interests include practice-based research, health disparities and substance use disorders. Prior to joining the University of Washington, he served as a senior staff fellow at the Agency for Healthcare Research and Quality where he served as a grants program official and helped coordinate the agency's primary care, behavioral health and substance use research portfolios.
Editorial Fellows
Annals of Family Medicine Staff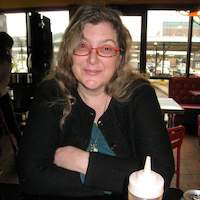 Senior Editorial Manager - Ellen McCarthy, BA. Ellen worked in scholarly publishing for thirty-something years, including as acquisitions editor at the University of Michigan Press and managing editor for the journals Medical Anthropology Quarterly and Human Resource Management. She believes that she has finally found the right job at Annals. She resides in Ann Arbor MI, with her husband, Will, and their cat, Harley. James Bond the Wonder Horse lives in a pasture five miles away.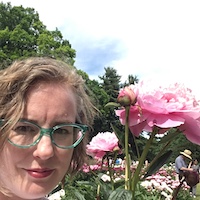 Editorial Coordinator - Susan Cronin, MFA. Susan worked for scholarly publishers including Cambridge University Press, W.W. Norton, and the University of Michigan Press. She earned a BA in English from Rutgers University, studied at the Sarah Lawrence College Graduate Writing Program, and holds an MFA in poetry from The New School. Her poems have appeared in numerous literary journals, and she is working toward finishing her first book. Susan and her husband Fritz McDonald, Associate Professor of Philosophy at Oakland University, are a couple of East Coast kids forever learning new things about life in the Midwest. The Peony Garden at the University of Michigan's Nichols Arboretum is one of her favorite places.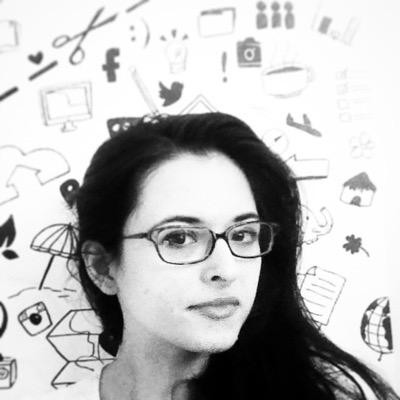 Scholarly Communications Manager - Bettina Barillas, MPA. In her role, Bettina leads a variety of web, design, and informatics efforts for the journal. Prior to joining the Annals of Family Medicine team, Bettina worked as a communications manager supporting a wide range of mission-driven public health and media initiatives around the world. Her areas of expertise include: creative content production, graphic design, video production, photography, and copywriting for social media.
Editorial Communications Coordinator - Elizabeth Katz, MA. Elizabeth's career has touched many aspects of communications, including work as a journalist, Public Relations executive, Marketing & Communications manager for a nationally-recognized cancer institute, magazine editor and writer, freelance scribe, and science communicator. As editorial communications coordinator for Annals, she collaborates with researchers published in the journal to summarize their research for the media and general public. She also writes news releases and social media content for Annals. Liz holds a master's degree in Public Relations and Organizational Communications, as well as a graduate certificate in Health Communication, from Wayne State University in Detroit.