Last updated October 15, 2020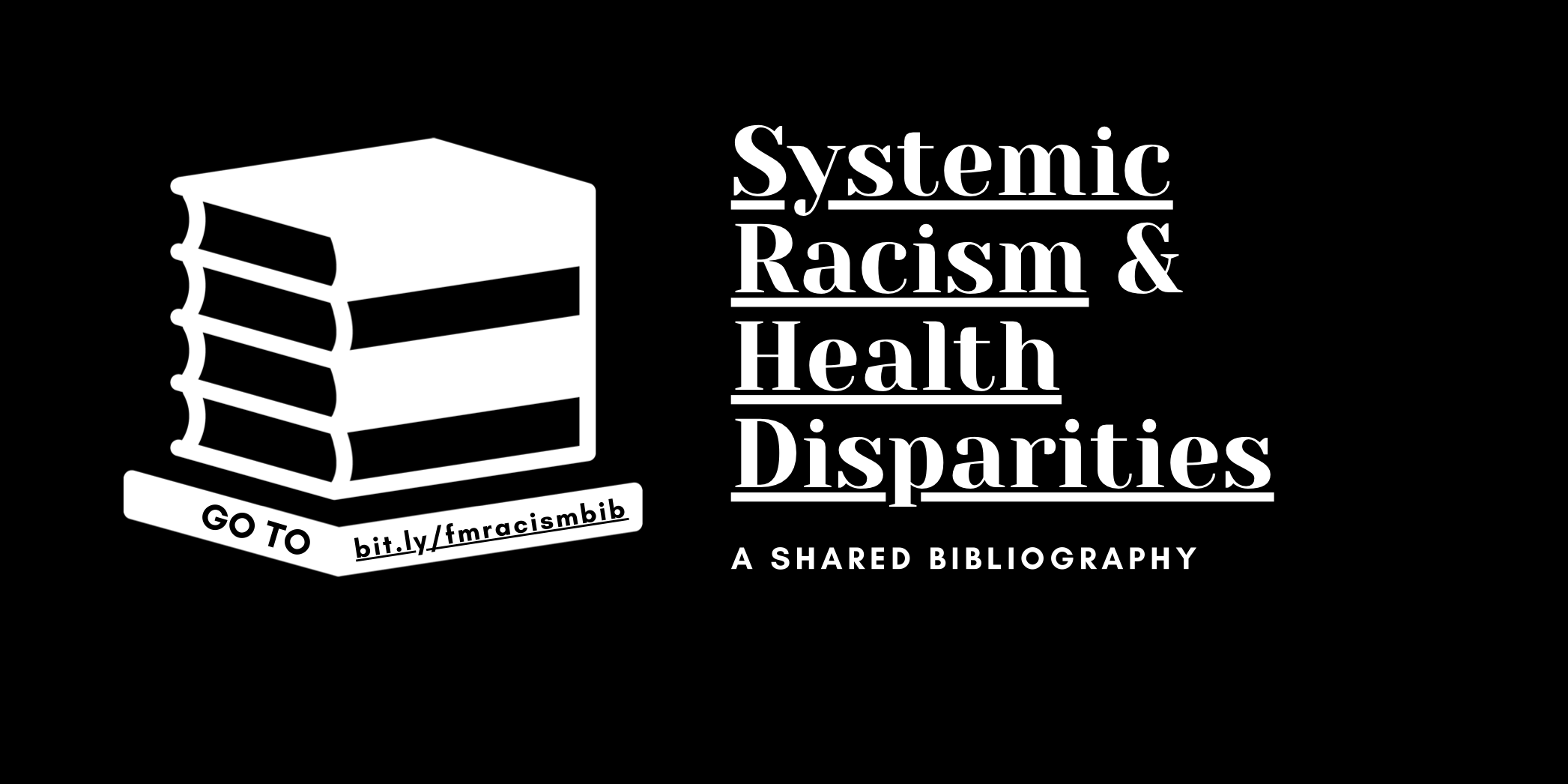 We have compiled a bibliography of scholarship generated by the family medicine community on the topic of racism in medicine. See the full bibliography online in Airtable and learn how to export a CSV file for use in your citation management software.
Want to get more involved?
To suggest a paper(s) to add to this collection, please complete this request form. We are also looking for volunteer editors for the bibliography. If you're intersted in supporting this shared resource, please reach out to raceandmedicinebibliography@umich.edu. Editors have the ability to rate, tag, and edit the existing shared bibliography.
Please share this resource with your colleagues and online network. Download our media kit for copy-and-paste text, press release info, and sample graphics.
Find the Annals of Family Medicine Systemic Racism and Health Disparities pre-print collection, including the joint editorial with 10 North American primary care journals.
---
A Shared Bibliography on Systemic Racism and Health Disparities Published by Family Medicine Authors and Journals
Organized by